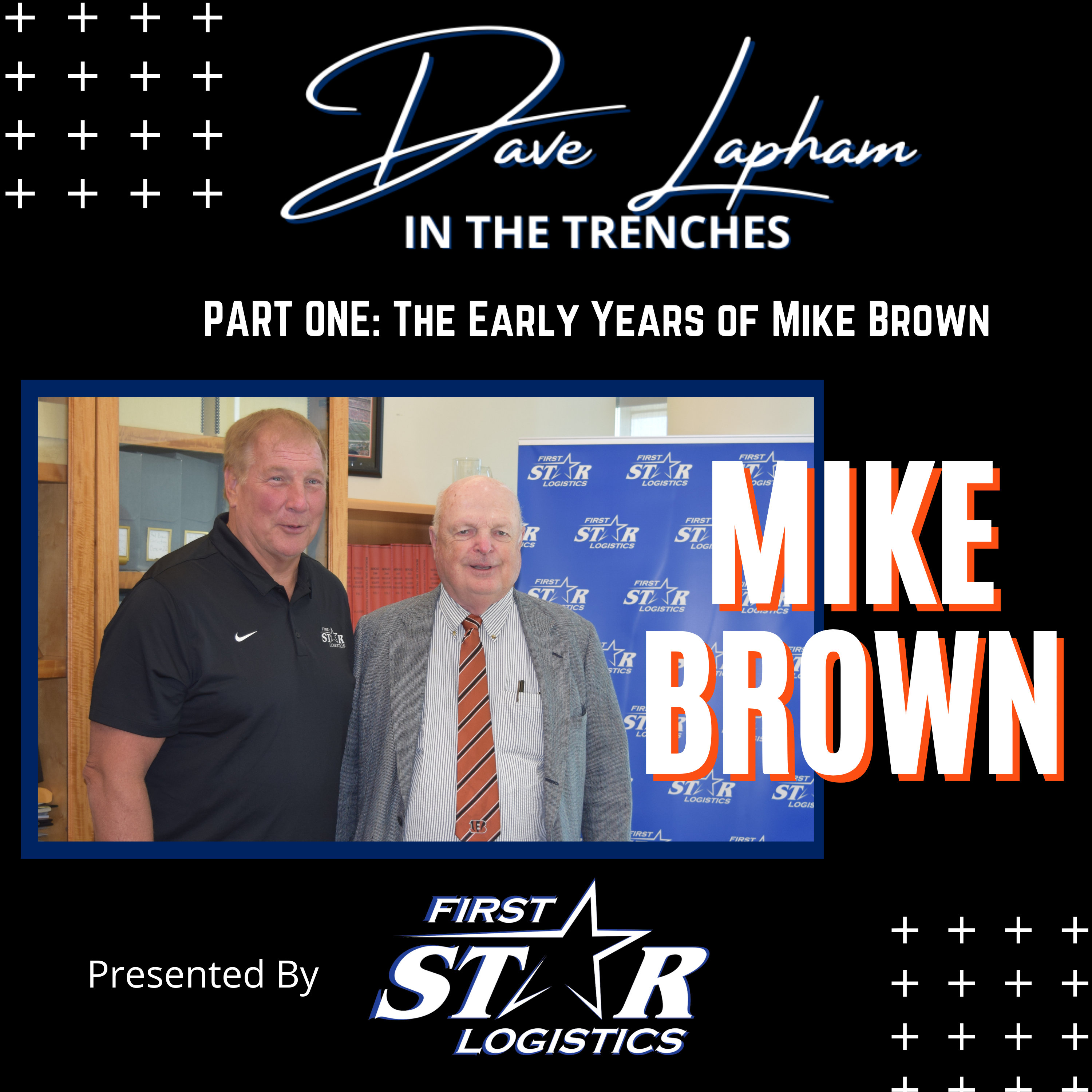 In this episode of "In The Trenches" with Dave Lapham presented by First Star Logistics, Mike Brown, owner of the Cincinnati Bengals, sits down in Part One of Two discussions about his football life.
Part One goes back to the early years with Mike growing up around the team his father, Paul Brown, co-founded the Cleveland Browns, and Hall of Fame players like Marion Motley, Bill Willis, Otto Graham, and Dante Levelli.
Mike also enjoyed playing the game he grew up around, becoming a quarterback in high school and Dartmouth College. Learn about his playing days, memories of suffering concussions at both levels of play, and his own NFL Draft Day story.
We hope you enjoy Part One of a Two-Part series with Cincinnati Bengals owner Mike Brown.