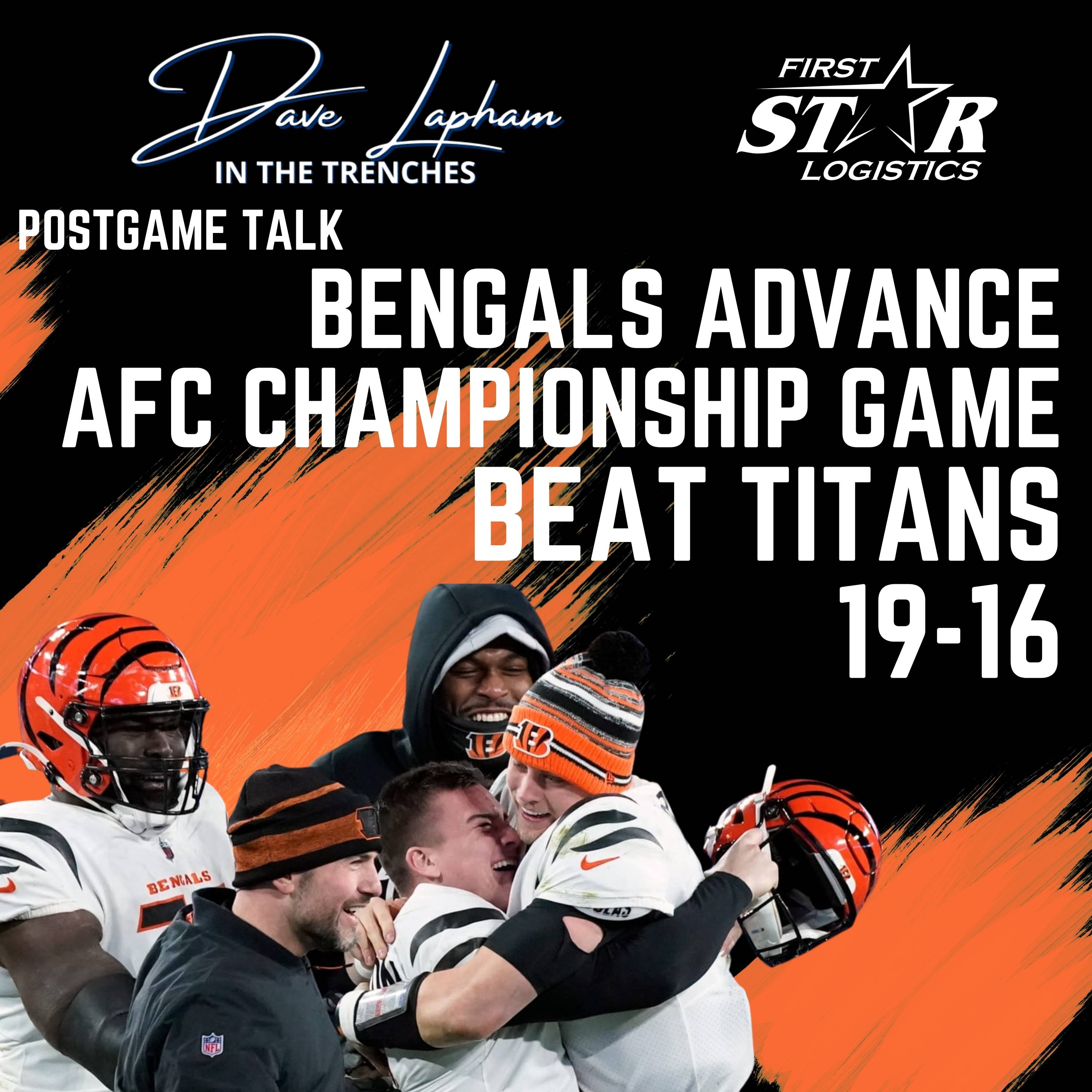 Following the Cincinnati Bengals big 19-16 win over the Tennessee Titans to advance to the AFC Championship Game, Dave Lapham got In The Trenches presented by First Star Logistics to give his postgame thoughts on the game, win, and what is up next for the most surprising team in the NFL.
Joe Burrow took his hits all game long, and the defense found a way to help place rookie kicker Evan McPherson in a position to win the game with a 52-yard field goal at the gun to knock off the top-seeded Titans.
Stay tuned for information on an upcoming "Live Stream" at some point on Sunday to get more in-depth on the win and first looks at the AFC Championship Game.