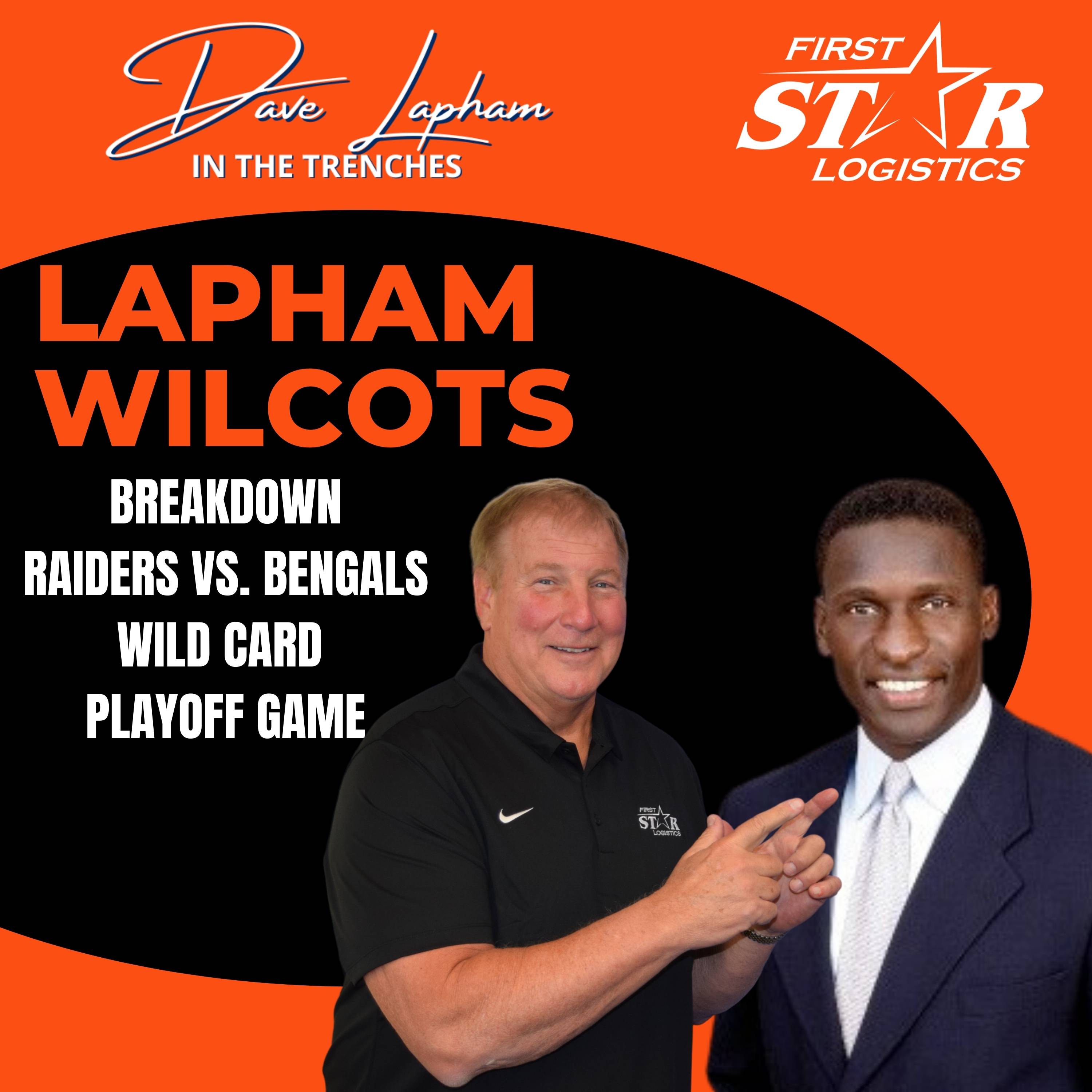 Solomon Wilcots returns to In The Trenches with Dave Lapham presented by First Star Logistics to break down Saturday's NFL Wild Card match-up between Derek Carr of the Las Vegas Raiders and Joe Burrow of the Cincinnati Bengals.
Lapham and Wilcots both played in Super Bowls for the Bengals during their NFL careers, with each having post-playing jobs broadcasting NFL games.
Learn more about critical match-ups and things to watch when the Raiders and Bengals take the turf at Paul Brown Stadium on Saturday afternoon in a rematch of a Week 11 game that saw the Bengals post a 19-point fourth quarter in a 32-13 win over the Raiders.